Institutional Responses to the Current Crisis
Link to Institutional Responses Resource
This NCTSN resource provides perspectives on the institutional responses to the links between community violence and COVID-19 including law enforcement, juvenile justice, national disaster, and mental health systems.
Surviving And Thriving: Conversations About Community Violence And COVID-19
Link to Surviving and Thriving Resource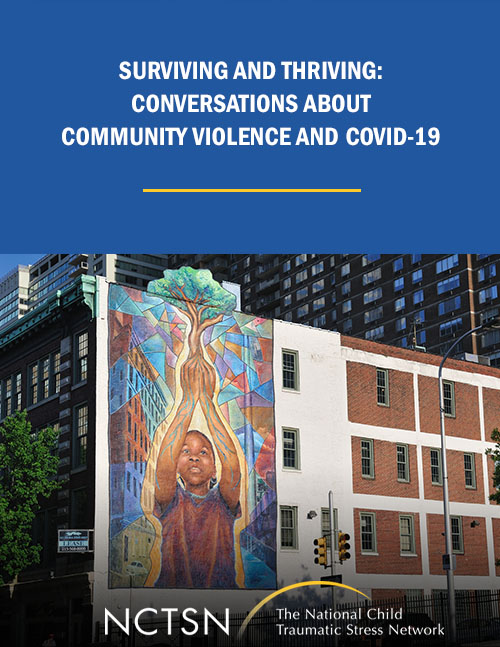 This NCTSN resource looks at community violence, an ongoing crisis in society as many youth and families feel the destructive repercussions of peer conflicts, gun and other weapon attacks, gang fights, and public violence incidents. The COVID-19 pandemic and increased police misconduct in populations affected by community violence must be addressed for organizations to provide effective services. In this series, experts provide their perspective on helping youth and families navigate these traumatic stressors for their own health and wellness by examining the links between community violence, COVID-19 and community unrest/protest.