Key Findings from Child Sexual Abuse: The Need for a Perpetration Prevention Focus
July 2022
"This review calls for a broader effort to protect children by preventing harm before it happens…The study highlights three types of prevention programs currently being used to target potential perpetrators and offending behaviors." 
Interventions that target individuals with sexual interest in children

 

Interventions that prevent the onset of perpetration among adolescents

Interventions aimed at preventing and addressing sexual abuse within youth-serving organizations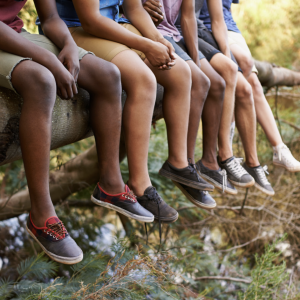 Lean On Me: A caregiver's guide to safeguarding children and supporting healing from sexual abuse
5-part training series by RAINN
"Designed to inform, guide, and educate caregivers to safeguard children from online and in-person grooming, help create a safe space to support and validate a child's disclosure of sexual abuse, and be a healing presence for them in the event sexual abuse has occurred."
MDHHS CPS Reporting Process
View this website to learn about mandated reporting (including how, what, and where to report), potential indicators of physical neglect and abuse and sexual abuse, and in depth information about the investigation process once a report is made.
Children's Protective Services: Learn the definitions of child abuse and neglect.
Report abuse and neglect: 855-444-3911
Talking Trauma with young children
"Experts on child trauma have a candid conversation about how adults, whether caregivers, early education professionals, or advocates, can navigate conversations with young children to support the overall well-being of children and of themselves."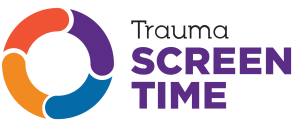 Trauma ScreenTIME
This is a website training resource endorsed by the NCTSN.
"ScreenTIME courses provide staff in child-serving systems with best practices for trauma screening." Learn to identify and support children suffering from traumatic stress as early as possible.
Advocating for Children and Youth Experiencing Trauma
from Red Wind Consulting
This webinar equips advocates and agencies to provide services to tribal youth that lessen the impact of trauma. Children respond to trauma in different ways and exhibit trauma symptoms that are different from adults. This webinar overviews various emotional and behavioral reactions to trauma, and how those reactions evolve as children grow into adulthood.
Child Neglect and Trauma: A Fact Sheet for Providers
2022
This factsheet defines and provides examples of child neglect, links to further resources, and answers these questions: 
Is Child Neglect a Traumatic Experience?

 

How Does Neglect Impact Children?

 

What are Some Factors that may be Related to Neglect?

 

How can Providers Identify Children who may be Experiencing Neglect?

 

How Does Child Welfare Define and Respond to Neglect?

 

How Can Providers Support Families Who Have Experienced Neglect?

 

What is the Impact of Child Neglect on Providers?

 
Resources from Child Welfare .Gov
What Is Child Abuse and Neglect? Recognizing the Signs and Symptoms
What's inside:
How is child abuse and neglect defined in Federal law?
What are the major types of child abuse and neglect?
Recognizing signs of abuse and neglect, and when to report
Resources

Forensic Interviewing: A Primer for Child Welfare Professionals
Conducting interviews is complex and requires proper training. This guide explains commonalities and differences between various interviewing models. It lists considerations that are important to the practice of forensic interviewing, including the child's age and developmental level, the child's experience of trauma, the suggestibility of interview phrasing, and the potential for interviewer bias.
The Risk and Prevention of Maltreatment of Children With Disabilities
This informative guide overviews maltreatment of children with disabilities and discusses some unique risks with a focus on preventative strategies using a multi-level approach (community-, family-., and child-focused). It provides information for child welfare workers to assess for disabilities and maltreatment. It also takes it a step further and offers promising practices that help at different levels and additional resources for system workers, families, and youth.
"Children with disabilities are at least three times more likely to be abused or neglected than their peers without disabilities (Jones et al., 2012), and they are more likely to be seriously injured or harmed by maltreatment (Sedlak et al., 2010)."
"Through regular contact with schools, neighbors, faith-based organizations, and businesses that interact with families, child welfare professionals and service providers can encourage greater community involvement to create a larger support network for children with disabilities and their families."
ICWA and VAWA: Preserving Tribal Sovereignty to Protect our Women and Children
"This webinar will take a close look at the non-Indian attacks on ICWA and VAWA, how they intersect, and what lessons we can learn from defending these attacks to ensure that our own communities best utilize these important laws to protect our women and children."
Creating a Human Trafficking Strategic Plan to Protect and Heal Native Children and Youth
"When dealing with trafficking cases, child safety must guide all efforts: child victims must be protected, physically and psychologically, from their traffickers and provided with placements and services specifically designed to address the trauma they have endured. Because every tribal community is different, it is not possible to create one plan that will work for everyone. Instead, each community needs to consider structures, processes, resources, size, community risk factors, and other things in order to come up with the most effective plan. This worksheet walks through several questions that prompt participants to make a plan that is in alignment with the needs and abilities of the community."