April is Sexual Assault Awareness Month, and below are some amazing resources just for you! The 23rd-29th of April is also National Crime Victims' Rights Week, and OVC's theme for the week is "Survivor Voices: Elevate. Engage. Effect Change."
Working with and for Survivors
Understanding Dissociation and Sexual Violence: Grounding
from the Resource Sharing Project
Grounding is a coping strategy that helps survivors who dissociate stay connected to the present moment. Watch this panel discussion to learn more about grounding, a variety of techniques to ground, and what advocates can do to help survivors stay grounding.
We Can End Digital Victim-Blaming
How to Support Survivors of Sexual Violence Online
What does online victim-blaming look like and why is it harmful? Learn how online victim-blaming directly impacts survivors and what you can do to combat these messages.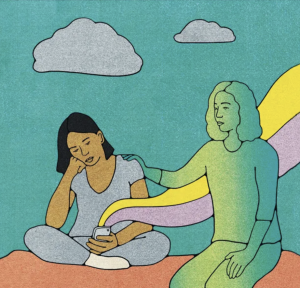 Bullying as a Developmental Precursor to Sexual and Dating Violence Across Adolescence
from the Center for Victim Research
The bully-sexual violence pathway is where bullying is a precursor for sexual violence and teen dating violence. View this webinar to learn about several school-based intervention approaches that have shown success in reducing rates of bullying and sexual violence.
Promoting Equity in Services
A Vision for Equity in Victim Services
What Do the Data Tell Us About the Work Ahead?
Heather Warnken, J.D., LL.M. presents her work and vision to ensure equity in victim services by highlighting statistics on racial disparities and violent victimization.
Health Inequities: How to Combat Them In Our Response to Sexual Assault
Learn to implement cultural and social justice considerations to strengthen the approach to the medical forensic exam! This webinar will help you better understand the role of the forensic nurse in addressing oppression and inequities in the medical forensic exam.
"How Can We Do This Better?" Caring for Latin@ Survivors
Learn to identify community resources for Latin@ survivors! After watching this webinar, you will be able to explain when and how to facilitate language access, provide culturally specific care for Latin@ survivors, and address immigration concerns and questions.
Collective Power
A Practical Blueprint for Sexual Assault Programs to Create Community Partnerships and Collaborations
"Consider the fact that only a very small percentage of sexual abuse and assault survivors ever walk through the doors of an advocacy agency While referrals from medical professionals and law enforcement are now common, the community is much broader and should feel encouraged to access our advocacy services in broadly accessible spaces This is particularly true for survivors from communities that have reasons to distrust traditional service providers, such as people of color, immigrants, and LGBTQIA+ individuals. When we approach community activism in a fresh way, we may reach a greater diversity of survivors."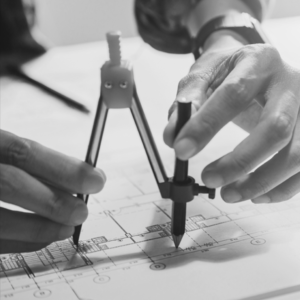 Identifying and Preventing Gender and Intersectional Bias
in Law Enforcement Responses to Domestic and Sexual Violence
"The Guidance provides a foundation for considering how law enforcement can improve responses to survivors, women and girls of color, and people from historically exploited and vulnerable communities, including lesbian, gay, bisexual, and transgender (LGBTQ+) individuals, who are disproportionately impacted by sexual assault and domestic violence. Through eight sections (A-G), this collection offers resources for identifying and preventing gender, racial, and other forms of bias, especially for underserved and marginalized survivors of domestic violence and sexual assault."
Brush up on your Landmarks in Victims' Rights and Services…
A historical overview of Crime Victims' Rights in America
3 Times They Got It Right
When Doctors and Detectives in TV Dramas Exemplified Trauma-informed Practice Well
Back to Basics
Partnering with Survivors and Communities to Promote Health Equity at the Intersections of Sexual and Intimate Partner Violence
Skills for Responding to Sexual Assault