Advocacy Resources in Spanish ~ Trauma Informed Tools and More!
Trauma-Informed Care Tools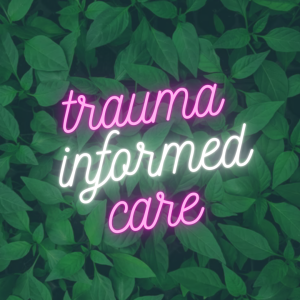 Recognizing when someone may be experiencing a trauma response such as getting triggered is an important advocacy skill that can help prevent re-traumatizing survivors and promote recovery and healing. These concrete tools can be used to respond to trauma by helping a survivor learn to regulate trauma reactions through breathing and grounding exercises.
Learning these exercises can be an empowering way for survivors to move forward through their healing. These exercises can also be used by advocates to center themselves after an appointment and to mitigate the effects of vicarious trauma.
These tools in Spanish from Therapist Aid were requested by advocates in MiVAN's trauma-informed advocacy skill building workshops. Visit module 6 of the Trauma Across the Lifespan series for more details about when and how to use these tools in practice.
Grounding techniques – This document overviews four grounding exercises (5-4-3-2-1, Categories, Body Awareness, and Mental Exercises) that can help someone refocus on the present moment. It is also a great reference tool to print and give to survivors to take home. Español
Deep breathing – This document give an explanation of what deep breathing is, how it works, and provides instructions for how to engage in the exercise. It can also be used as a printed reference tool for survivors to use at home. Español
Progressive muscle relaxation – This guide provides a script for walking someone through a progressive muscle relaxation exercise. Remember to use other trauma-informed care skills such as providing choice. Español
For more trauma-informed care resources, visit MiVAN's resource library!
Webinars
And More!